Thankfully Punxsutawney Phil didn't see his shadow and we are in for an early Spring (thank you to my kindergartner for that information).  In anticipation, we headed over to the Sherman Library & Gardens in Corona del Mar to check out their new pop-up exhibit of Jungle Junk Critters.  The exhibit is open now through April 30th and features the work of local Corona del Mar artist and "master recycler", Ron Yeo.
The exhibit showcases an array of critters made from all sorts of things like a windex bottle, sand toys and even a dustbuster! While repurposed art is often referred to as urban art, junk art, found art, funk art, trash art, or even weird art, Ron likes to call it FUN ART!  "I take found and collected items that were destined for the landfill, or that would be washed into the ocean, and re-imagine them with a new purpose as FUN ART," says Ron.  And Ron, we agree with you. . .your art is FUN!  The kids especially enjoyed trying to figure out what exactly each piece of art was comprised of.  My 8-year-old was pulling my arm and saying "mom, look" quite a lot.  I see some "FUN ART" creations of our own in my immediate future.
Tickets into the Sherman Library and Gardens costs $5 per adult. Children 11 and under are free.  The exhibit is in the Tropical Conservatory and can make for a quick visit (if you want) as it is not a large area.  We weren't actually planning on staying for long, but ended up being enthralled with the rest of the gardens as we went on a search for a hummingbird nest a visitor told us about, saw some mini gnomes celebrating Valentine's Day in their garden, stopped for a sister photo op on the giant wood swing, and ended up in the library where we looked at some old pictures of the city and purchased a video on the history of The Wedge (more about that later).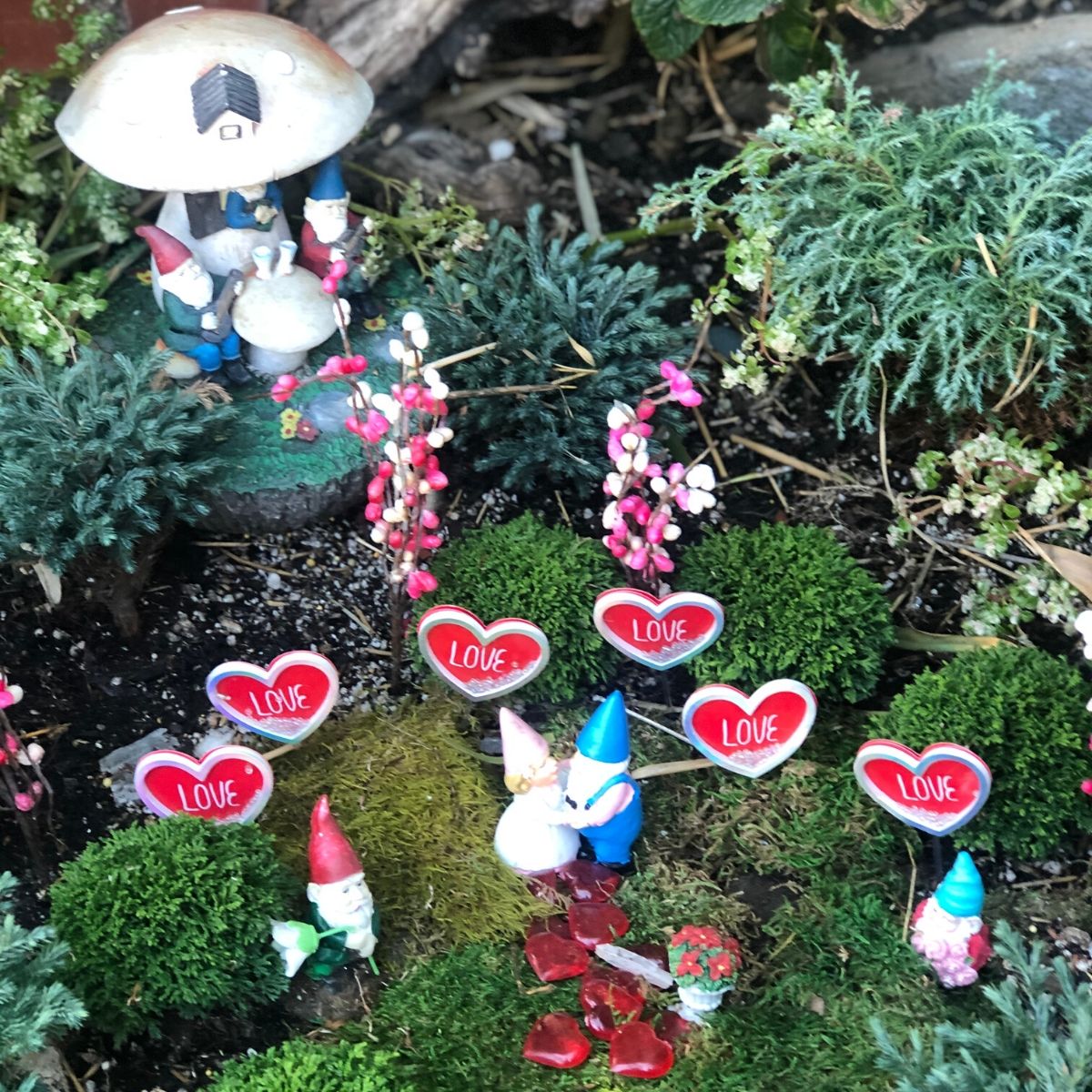 Sherman Library and Gardens • 2647 East Coast Highway • Corona del Mar • 92625