You know when you meet someone for the first time and you can just tell they have a heart of gold.  That was what I thought when I met Kristin Titov for the first time thru a mutual friend.  She had an energy and positivity that drew me to her.  And what a heart she has.  Even through a pandemic and a yearlong battle with cancer, she is ALL IN when it comes to bringing awareness to the plight of women across the world through her involvement with The Graceful Warrior Project.  An upcoming fundraising gala at the Newport Beach County Club on November 20th seeks to raise money to build a safe house in The Democratic Republic of Congo.  I asked Kristin to share her story and give us a glimpse of what The Graceful Warrior Project is all about.  Regardless of your interest in the gala (which looks to be an AMAZING night at a beautiful venue), I urge you to listen to her story and check out The Graceful Warrior Project for yourself.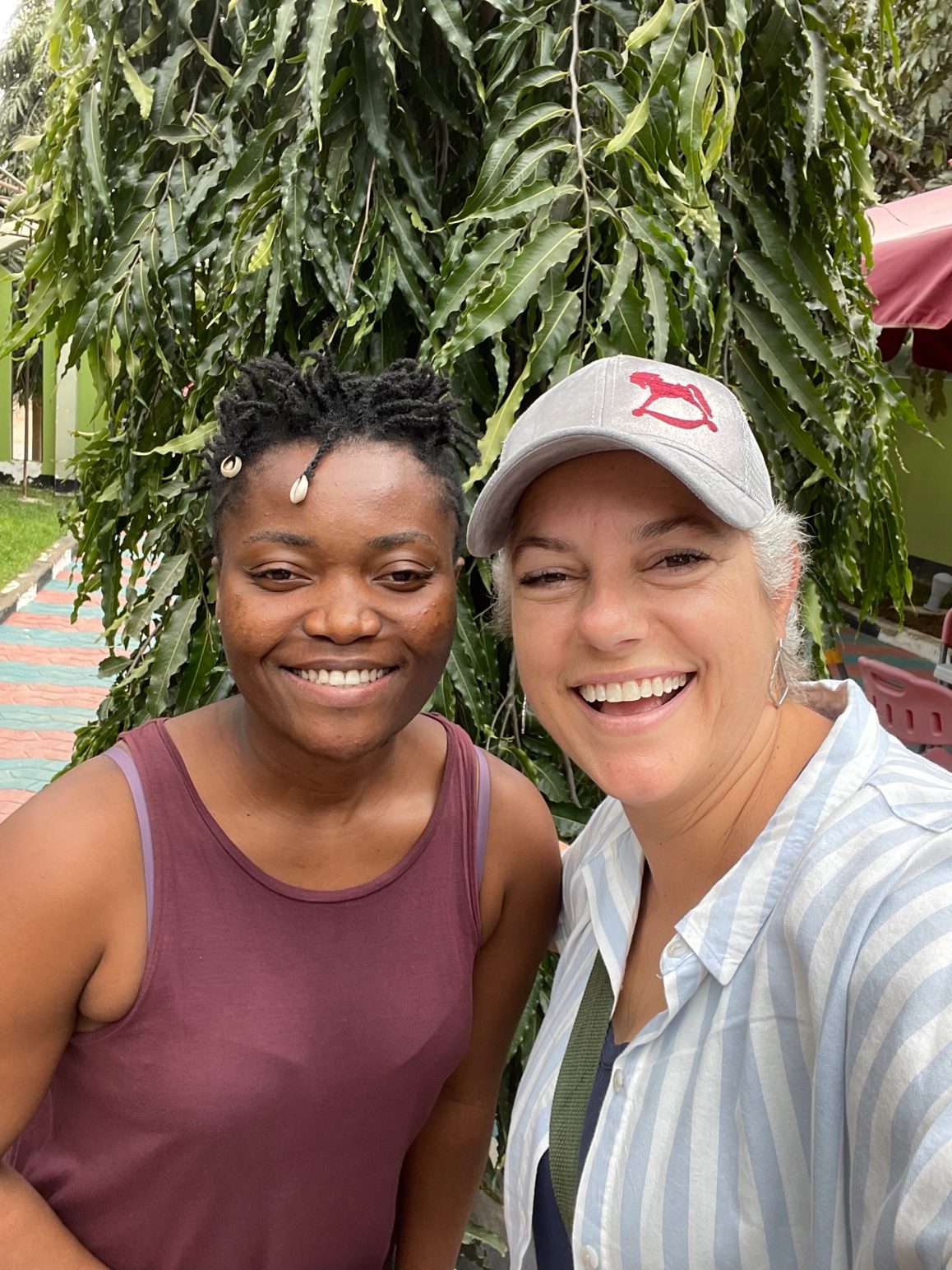 Just a couple weeks after completing my chemo and radiation treatments the idea popped into my head that I should join my friend, Kelly Bartlett, Founder of The Graceful Warrior Project (GWP), on a trip to Tanzania that she had planned for July 2021.  When I brought it up to her she immediately said, "ya, I thought you were supposed to go on this trip, but I didn't want to say anything because of your health."  Within a couple weeks I had the "all clear" from my team of doctors and airline tickets to Tanzania!  I've always had a heart for empowering women and have made that a motivation behind my own business, Hobby Horse Clothing Company, Inc.  The Graceful Warrior Project interested me from the first time Kelly told me about it.  And with a clean bill of health, it was time for me to lean in.
In Tanzania I saw a stunning and diverse country with culture, kindness and beautiful, strong women.  But, I also saw pain, injustice, and cruelty.  One of the places we visited on the trip was a primary school near the base of Mt. Kilimanjaro that was having a problem with girls having to drop out of school either because they were raped while walking long distances to attend the school, or were married off by their parents for profit. The GWP safe house is near this school so we can meet with the girls at the school on a regular on-going basis to teach them self-defense as well as take in girls in bad situations so they can live at the safe house to heal, learn new skills, continue their education, and in many cases even help them start a small business.  The GWP focuses on 4 pillars of self-defense; Physical Self-Defense, Educational Self-Defense (girls that are able to attend school have more choices and a better chance of avoiding Female Genital Mutilation and forced marriages), Spiritual Self-Defense (helping them understand who God created them to be and that they are loved), and Economical Self-Defense (teaching them skills and/or helping them start their own small businesses).  GWP does all of this in several different countries around the world focusing on sustainably utilizing indigenous leadership.
While I was in Tanzania, the leader for GWP in
The Democratic Republic of Congo
joined us for a couple weeks.  Her name is Anette and she is a phenomenal human.  So resilient, bright, self-less, and determined.  Hearing her story and what is happening in her region was heart-breaking.  Congo is known as the rape capital of the world.  Additionally, there are rebel armies that will invade and pillage at random.  In the short time I was with her, 3 people she knew back home were killed.  It became so clear that Congo was in desperate need of a safe house similar to the one I had visited Tanzania.  We needed to raise a lot of money and fast.  So we had the idea to plan a fundraising gala.
In all we need to raise $200,000 to purchase the land and build the safe house in Congo.  The land will be fertile and the girls can grow their own food and live stock.  There will be a wall around the land for safety.  The safe house itself will be two stories and will be able to house dozens of girls as needed. There will be space for doing school work, sewing machines for learning to sew, open space for learning self defense, and so much more.  We are so humbled that
Rainbow Sandals
has since donated $50,000 which was immediately used to purchase the land.  The remaining $150,000 will need to be raised through gala sponsorships, donations, gala ticket sales, and auction item purchases.
You can register to attend the event to be held at the Newport Beach Country Club on November 20, 2021 at 6pm with the link here.  The event will include live music, silent and live auctions, delicious food and drink, and so much more.  The dress will be "black tie bright" – we are asking people to wear bright colors in honor of the African culture.  Together we will brighten the world!  If you aren't able to attend the event, donations can also be made using the same link.